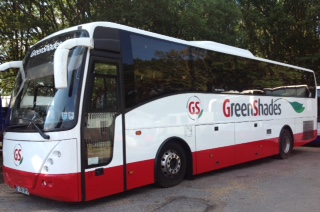 Project Description
Our Approach
We first met George, Director of Greenshades, when he asked for our help some 4 years ago. Although it was a well-established business, George found that he had little time for managing the accounts side of things. The operational side of the business took precedent over the paperwork.
I started by gathering and organizing all current unprocessed records and documents. Initial processing concentrated on sales invoicing and credit control to create a more positive cash flow. I established a bespoke chart of accounts on Sage Accounts software, from which monthly management accounts are produced. I also advised and instigated moving from cash VAT accounting to invoiced based accounting and monthly (instead of quarterly) net 'reclaim' VAT returns to increase the amount of VAT recoverable, and at an earlier date, again to the benefit of cash flow.
Weekly and monthly procedures for bookkeeping, payroll and reporting were established. Monthly management accounts have given Greenshades the information, and therefore confidence, to make informed decisions, to expand the business. The fleet has grown from 3 to the current 7 vehicles.
Although we are external service providers, we are every bit as committed to the Greenshades team as any of their employees are.
The Result
"Adams Bookkeeping provides Greenshades Travel with a comprehensive service which includes processing a high volume of invoices, VAT returns and payroll.
Their efficient credit control service ensures a healthy cash flow for our business and regular management account reporting assists us with strategic planning.
We receive a very professional service but still with that personal touch."
– George, Director, Greenshades travel